Posted on: August 13, 2015 | By Maigal
When African Americans are assaulted physically by non-blacks, it is considered a hate crime. Vice versa, when Caucasians get assaulted by minorities, often its considered a hate crime as well. However, when Asians get assaulted by black people; it is classify purely as an assault by the authorities in which the case get closed without any additional investigation. This is exactly what happened to Mrs. Mai, a Chinese lady in her early 60s whom was attacked by two dark skinned females when she was on her way home in the East Village on 6th street. This incident happened on Friday night August 7th around 10pm while Mrs. Mai was walking home when the two girls, in their teens to early 20s, walked behind her and without provocation punched Mrs. Mai in the head and knocked her to the ground. They laughed as Mrs. Mai fell to the ground and quickly ran away. The police from the 9th precinct were called and New York City Police Officer Nunez took down Mrs. Mai's information about the assault. Mrs. Mai's daughter informed the police that there are at least five surveillance cameras on that block where the incident occurred and that the police should be able to easily receive access to the footage and determine the perpetrators that attacked Mrs. Mai.
After the weekend, Mrs. Mai's daughter called the 9th precinct to inquire about her mother's case and if there is any update. Officer Brown received the called and informed her that the case had been closed. When Mrs. Mai's daughter inquired as to why, Officer Brown stated she did not know why the case was closed and why there has not been additional follow up. She informed Mrs. Mai's daughter that she will request that Officer Nunez who had taken the report to call her back. Unfortunately, Mrs. Mai's daughter never received a call back from Officer Nunez, or other 9th Precinct officers regarding the case.
With the lack of response from the New York City Police Department, the 9th Precinct in particular, Mrs. Mai and her family were very disappointed in the inaction from the NYPD and felt that they were unfairly treated and the case was not taken seriously. If it were an African American or a Caucasian that had been assaulted, it most likely would have attracted media coverage. However, in this case because the assault was on a different ethnic minority, there was little to none media coverage or interests from law enforcement. With this level of disinterest Mrs. Mai questioned, if the NYPD can close her case just like that. Who knows how many cases similar to hers that the NYPD have neglected?
In recent months, there have been numerous assaults where Asians are the victims. Among the victims were an elderly Asian man who was beaten to death in the East Village three months prior; and a month ago a black man was assaulting Asian women by hitting them in the head with a hard object. These are just two examples of assaults the media had coverage on that are hate crimes, but there may be more that are not covered.
Mrs. Mai's case is clearly a case of "hate crime". According to information provided by friends who know police officers, there are many cases involve assaults on Asians that the police just close without action or resolutions.
We need the NYPD to step up for Asian tax payers. Asians need to be treated fairly just like other races. ASIAN LIVES MATTER TOO!
P.S. To prevent Asians from discrimination and hate crimes, we formed a Facebook page called Asian Lives Matter. Show your support and join this page.
Posted on: May 5, 2015 | By Maigal
Hi folks,
I'm still alive.  Did you miss me?  I woke up this morning feeling the need to write something about the Met's Gala 2015 with the theme "China: Through the looking glass".  Since this is a Chinese theme, if you know me, I'm all about Asian pride. of course I will have something to say about it. I saw some impressive dresses that fit the theme really well and some really plain, boring dresses that I think these people should just stay home instead. Overall, there were a lot of plain dresses where I think these people or designers did not do any research on Chinese art and culture therefore, their dress came out looking like crap.
Here are my top four dresses that win the theme:
Rihanna looks like a goddess here. I love the yellow on her skin. It's dramatic, it's elegant and fits the theme like a glove.
Posted on: April 18, 2015 | By Maigal
BARGAIN for Sale – Renovated 2 bedroom apt in the Upper East Side at 531 e 83rd street apt 2. Asking for $549k. $1257 for maintenance with 57% tax deductible. Unlimited sublet. No board interview. No flip tax. You can rent it out for $3000. Investors or foreign buyers welcome. OPEN HOUSE this Sunday April 19th from 1 to 3pm. For more info, please email Li Mai at [email protected]
Click here to view the whole listing.
Posted on: January 27, 2015 | By Maigal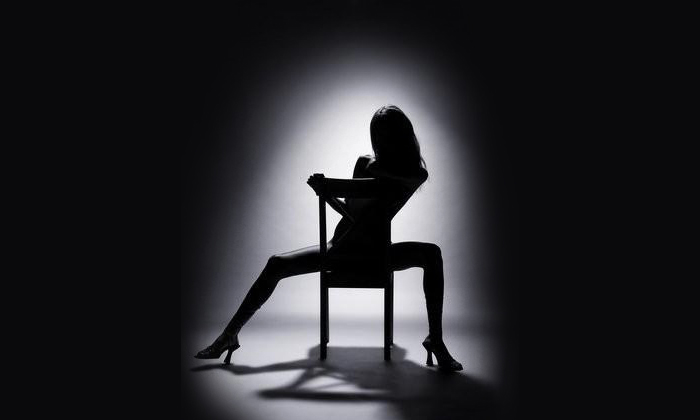 take a peak
no need to sneak
be a freak
the network / / performance dance happy hour
you are cordially invited to the premiere event where not only the entertainment gets unveiled.
Your inhibitions, aspirations and exhilarations will all be intertwined, comingled and unraveled
what to bring: plenty of $1 bills
the experience: unforgettable
Location: Lace Gentleman's Club
Address: 725 7th Ave, New York, NY 10019
bet 48th St & 49th St in Midtown West, Theater District
Directions: Take the N, R to 49th Street and Seventh Avenue 1, 2 to 50th St B,D,F,M to 47- 50th Street, Rockefeller Center
Date: Thursday, Feb 12, 2015
Time: 6:00 PM – 10:00 PM
ADMISSSION: $20.00 at the door (note: prices are subject to change)
Advance Ticket Purchase Discount via EventBrite
http://www.eventbrite.com/e/mhf-asian-mosaic-happy-hour-at-lace-gentlemens-club-tickets-15489604825?aff=MHF
Early Admission:
Men – $10
Ladies: Free with RSVP and must arrived at before 6:30pm else $10.
Recommended Age: Gentlemen: 30+, please
Club restriction: All must bring photo ID – no ID, no admission/ Must be 21 to enter
Bottle Service: Email us at [email protected] if you need bottle service
———————————————————————————————-
What is MHF (MyHappyFinds.com)
Best known for our ice-breaker events, we started this group to help Asians meet other Asians in New York City. Whether you are single and ready to mingle, looking to grow your circle of friends or just… looking to meet new people, this is the perfect group for you.
Each month, we host a theme happy hour event where we help you break the ice to meet other people and of course to have some fun. Our best known events are The Human Scavenger Hunt, Lock & Key and Naked Sushi party.
Like our Facebook page.
Join our meetup group.
———————————————————————————————-
What is Asian Mosaic (AsianMosaicNYC.com)
Mosaic is the art of creating images with an assemblage of small pieces of colored glass, stone, or other materials.
Asian Mosaic NYC is the social networking art of creating social edgy experiences with an assemblage of provocative people, venues and themes.
keep looking »