Posted on: November 22, 2014 | By Maigal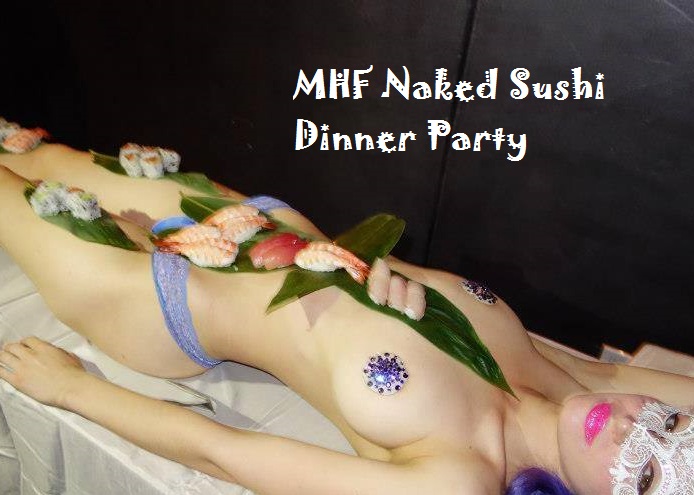 Happy Holiday everyone!  Let's celebrate the last month of 2014 with food, music, drinks, .. and NAKED Sushi.  Naked Sushi also known as Nyotaimori is a popular Japanese practice of serving sushi from the naked body of a woman. We bring this traditional practice back to the United States where you can enjoy delicious Japanese food as well as the beauty of a woman's body.  Let's eat off sushi from THREE Super HOT naked models. Not only that, we have a BURLESQUE SHOW that's going to heat you up this Winter.  Please join us on Friday, Dec 5th at K-one Lounge.  All are welcome.
Catered authenic Chinese food, desserts and delicious sushi for everyone.  Please come on time for food.
Reasons to come to this event:
3 HOT Naked Sushi models – ever eat off a naked girl? (7:30-8:30pm)
Sexy burlesque show at 7pm
Sushi, rolls, appetizers, chinese food, and desserts for everyone (7:30-9pm)
Enjoy great music, drinks and a great way to meet young professionals in NYC
FREE Karaoke after 9:30pm
Admission:
Price starting at $35
All sales are final/ NO REFUND/ Prices are subject to change.
At the door price:
$60 at the door
Venue : K-one
Website: www.konektv.com/
Location: 97 Bowery Street, 2nd Floor, New York, NY
Date: friday, Dec. 5th, 2014
Time: 6:30pm – 10:30pm
Age: Must be 21+ to enjoy this party.
Dress Code:
Ladies Dress provocatively upscale
Gents Business casual a must
CONTACT US IF YOU HAVE A LARGE GROUP OR YOU WANT TO CELEBRATE YOUR BIRTHDAY WITH US Friday Dec. 5th .     EMAIL US AT  [email protected] for more info.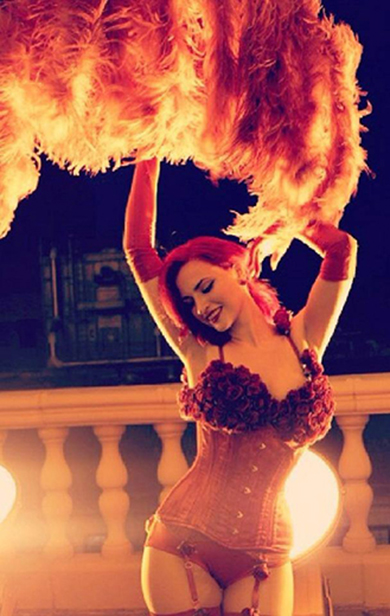 Burlesque performance by Lady Alchemy
===================================
Please note: We take cleanliness seriously. Before becoming a living sushi platter, our model (usually a woman) is trained to lie down for 1.5 hours without moving. Before service, we will wash our model's body from head to toe. Due to sanitation, there will be a bamboo leave between the sushi and the body of the woman or man.
Posted on: November 19, 2014 | By Maigal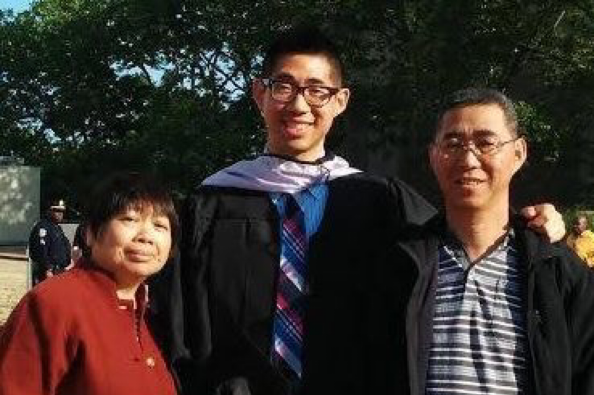 It has been all over the news that Wai Kuen Kwok got killed because some fking idiot who deserves the death penalty pushed him down the subway track into an incoming D train.  This really saddens me.  I hope they catch the killer soon.  Since this time of the year is about being thankful and giving, I think we should help the Kwok's family out.  Donate what you can to help them with their funeral. Click on link below to donate.
http://www.gofundme.com/nycsubwaypush
Posted on: November 17, 2014 | By Maigal
In the blink of an eye, I am in my mid-30s!  Where the F*CK did the time go?  I'm starting to find grays in my jet black hair on top of my head and dread the day they start showing up down below.  I have fine lines underneath my eyes and my face is starting to get a little saggy.  I'm strongly considering getting one of those cosmetic thread facelifts if my man dumps my ass. But that's for another blog post.
Today, I'm here to talk about my biological clock.  Now that I am in a great relationship (yes, I am "IN LOVE!") and in my mid-30s, I suddenly feel the urge to reproduce before I hit the big FOUR-O. In my early 30s, I wasn't even thinking about having a baby.  I just wanted to find a good boyfriend and see how it goes.  But now, in my mid-30s, all I think about is my biological clock ticking away and wondering, "When is my damn boyfriend going to propose so I can get his sperm up in me and make me a mini me!"  Being in the mid-30s is a very crucial time for us women.  Read more
Posted on: November 16, 2014 | By Maigal
Many times when I am at the gym or spa locker room, I notice the people who walk around naked are the older women.  I see flappy breasts, saggy butts, fat rolls, cellulite and just lots of excess skin.  It's not a pretty sight but these women walk around naked like they're supermodels or pornstars.  The reason?  The simply don't give a rat's ass.
I remember when I was a teenager, I would always turn around and hide in the corner when I changed my clothes at the school gym.  I would never take my bra off in front of the other girls.  I was worried that girls would see my itty-bittys and call me flat chested.  In my 20s, I would still cover myself with a towel when I changed my clothes at the gym.  Although my body was probably the hottest at that time, I wasn't secure enough to be completely naked at the gym or the spa.  I had too many insecurities where I felt I just wasn't good enough and parts of me could be tighter.  Now that I am in my 30s, things still aren't tight but it doesn't stop me from walking around Spa Castle butt naked.  I am 20 pounds heavier than I was in my 20s and my body is a bit flabby… but I'm okay with it.  I like myself just the way I am.  I no longer feel the need to impress anyone and I don't care how people see my body.  I guess when you have enough life experiences, you realize, life is too short to care about how people view your body.
So be proud and GET NAKED!!!
« go back
|
keep looking »